Do you have an UGLY TUB?
Our process will turn ugly, embarrassing bathtubs into orginal looking bathtubs without the need of painting. No drying time, no over-spray, no odors, ready to use the same day and backed by our lifetime warranty.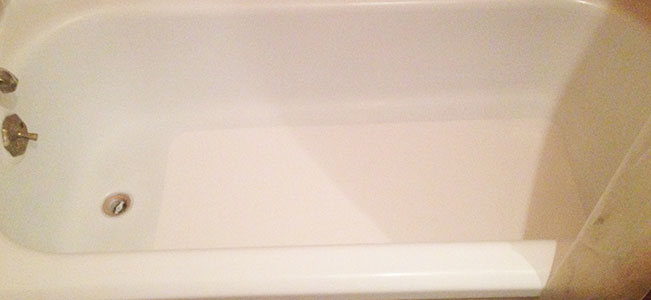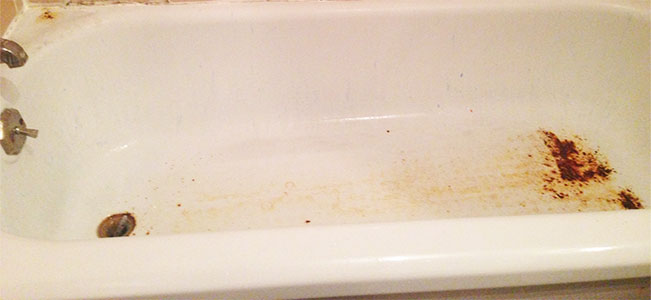 BATHTUB
RESTORATION
Are you tired of painting and re-painting because of peeling? Are the tubs in your home or on your properties ugly, hard to clean and embarrassing to you or your tenants? Are you tired of smelling dreadful odors that come from painted tubs?
If these things are true of your property, it sounds like you're in dire need of UGLY TUB. We would love to take care of your bathtub restoration. Please contact us today. Seeing is believing, we at ugly tub are sure you will love our bathtub restoration process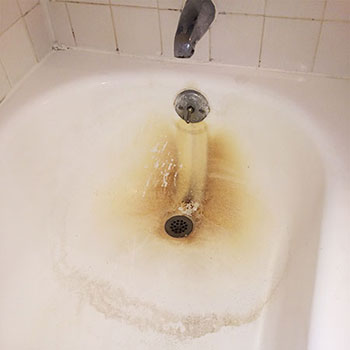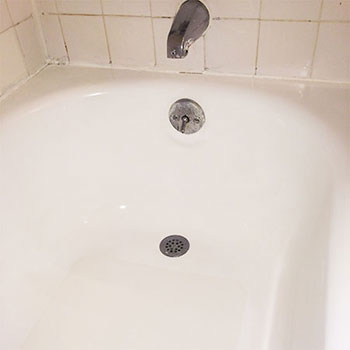 Did you know bathtub restoration in Northern Ohio averages
over $600 per project

?

Our goal at Ugly Tub Ohio is to provide a service for Northern Ohio that exceeds expectations in all areas. One area we take pride is in our competitive pricing. We understand that restoring your bathtub is not something you want to spend a fortune on, so we keep our prices as low as we can while keeping our product and standards high. We can help you save over 50% of the North East Ohio bathtub refinishing average price!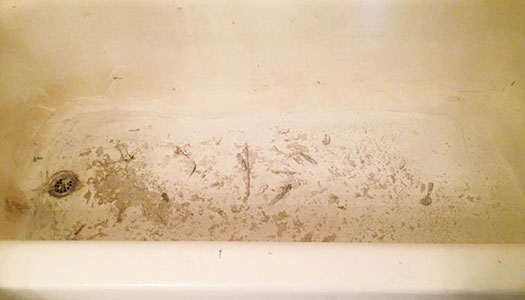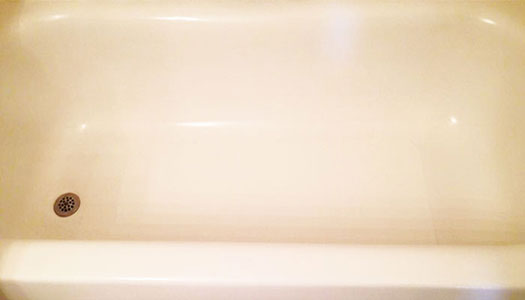 Wow, what a difference!
When we moved into an older home, we realized that our shower surround and bath tub were disgusting. Rust stains, grime, and soap scum. I didn't take a shower without flip flops! We called Ugly Tub and wow, what a difference! They both looked like new. Bill was friendly and knowledgeable. He let us know what the process was and he gave us a great quote. He was finished before we knew it! I highly recommend Ugly Tub to anyone!
Jill E.
/
Home Owner
How long will the process of refinishing my bathtub take?
Every bathtub is different, but most jobs can be completed within a couple of hours.
How long does the finish last?
The new glaze has a lifetime warranty and is guaranteed not to chip, peel, or crack. With normal wear and tear and proper maintenance, your new finish will continue to look good for years to come.
Can you change the color of my bathtub?
No, whatever color the porcelain is, is the color the tub will be when we are finished. The only way to change the color of a tub is to paint it, which does not last.
How long will I have to wait until I can use my newly refinished tub?
That's the great thing about our process, unlike other products that require 48-72 hours to cure, after we have completed your tub you can use it as soon as we are out the door!
I had my tub "refinished" by another company and it is now peeling, can you fix that?
Yes! After removing the peeling surface and making sure the tub is in good condition, we can apply our finish that will be guaranteed not to chip, peel, or crack!
There are chips in my bathtub, can you fix them?
Yes, we can fix chips that are up to approximately the size of a half-dollar as long as its not rusted through.
How can I prepare for my tub to be refinished?
All we ask is that anything in or on the tub be removed before refinishing. There is no overspray or other risks to anything in the bathroom. The technician will leave your bathroom looking better than when they arrived!
What should I use to clean my tub after it has been refinished?
As with any bathtub, it is recommended that nothing acidic or abrasive is used to clean the surface. The product we recommend is Simple Green.
Don't hear from us only. Hear others too.
Do not settle for anyone else!
Hello, my name is Vinny S. just wanted to let you know how very pleased I am with your business and quality of your work. I am a Maintenance Director at a large apartment community. I have used Ugly Tub with every management company I have been with. Their process is incredible and very durable. (lifetime guarantee) no paint, no mess. I have never had ONE problem with their work. Do not settle for anyone else. PAINTING tubs is not the way to go. Trust me, you will be re painting every year. I have scheduled hundreds of tub with Ugly tub. they are the best in the Business.
Bathtub Restoration
Bathtub restoration is what we specialize in. Let us take your ugly tub and make it like new again!
Bathtub Chip Repair
Got chips, nicks or scratches? We can take care of them all! Our restoration takes care of those ugly, unsightly blemishes that may be hard to get rid of.
Bathtub Rust Removal
3. Have Ugly Tub Ohio remove the rust from your old porcelain bathtub and make it like new again!
Non-Skid Surface Installation
Bathtubs can be the most dangerous place in the house. All of our bathtub restorations come with a non-skid surface installation included. Your safety is of the utmost importance to us.